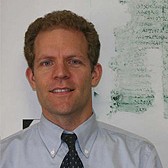 ISR Associate Director of Manuscript Research Collegium
Faculty Fellow, Ancient Manuscripts
Baylor University
Email Jeffrey Fish
Jeffrey Fish is currently editing papyri for the Museum of the Bible as well as a philosophical treatise on leadership by Philodemus of Gadara entitled On the Good King According to Homer. His specialties include papyrology, Epicureanism, and ancient Homeric criticism. Jeff's research has been supported by the National Endowment for the Humanities, the Loeb Foundation. His publications have largely centered around the Herculaneum papyri, the largest intact library recovered from the Greco-Roman world. His work is currently supported by a grant from the Museum of the Bible. He holds a B.A. in Classics and History from Baylor and a Ph.D. in Classical Philology from the University of Texas at Austin.