For almost a decade, the U.S. has experienced a contentious healthcare reform debate, both predating and since passage of the controversial Affordable Care Act which, as everyone knows, has transformed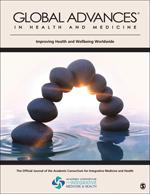 the nation's public health system. Or has it? According to Jeff Levin, an epidemiologist at Baylor University, no such debate ever occurred, nor any such transformation. The legislation, which remains a subject of heated political controversy, was more correctly the product of a "medical care expenditure reimbursement reform debate," and did little to impact or advance public health.
True public health reform, Levin notes, is much needed, but legislators and policymakers are generally unfamiliar with the work of the public health profession and with its distinct perspective. It is typically considered a branch of medicine and even the phrase public health is often used interchangeably, and mistakenly, with words like healthcare or medicine. His comments are published in the latest issue of Global Advances in Health and Medicine, a peer-reviewed medical journal.
The "public health ethos," according to Levin, is based on four core distinctives: (a) a focus on primary prevention, (b) recognition that health has multiple determinants, (c) commitment to communitarianism and social justice, and (d) a global perspective. Public health, essentially, is about the health of populations, not of individual medical patients, and public health professionals focus especially on non-biomedical influences on health including social, economic, political, and environmental factors.
Chief among these, in every nation on earth, including in the U.S., is poverty. Throughout the world and throughout history, Levin notes, poverty has been "perhaps the most significant" determinant of global population ill health. Levin asserts that without "effective public health policies, programs, and services" that confront the gaping disparities in material resources both across and within nations, especially in the U.S., substantial improvements in population health cannot be achieved. Addressing this issue will necessitate partnerships among government and volunteer-sector institutions, including NGOs, faith-based organizations, corporate philanthropies, medical societies, and community organizations.
Levin is hopeful, but recognizes that true public health reform will require a change in perspective. Up to now, he notes, the issues he describes "seem to be flying beneath the radar of the decisors and opinion leaders in Washington." There is a role here for the Surgeon General, especially, to communicate their importance to the President, to Congress, and to the American people.
Levin holds a distinguished chair at Baylor, where he serves as University Professor of Epidemiology and Population Health, Professor of Medical Humanities, and director of the Program on Religion and Population Health at the Institute for Studies of Religion, an academic center that specializes in social research and public policy analysis on religion.