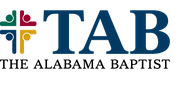 Babies born to Muslims will increase over Christians in next 40 years, Pew predicts
May 27, 2017
The world's religious makeup will look very different in 50 years if a Pew Research analysis proves accurate.
"The Changing Global Religious Landscape" report estimates that by 2035, the number of babies born to Muslim mothers will slightly exceed births to Christian mothers. Between 2055 and 2060, the birth gap is expected to widen to an estimated 6 million more babies born to Muslim mothers than to Christian mothers. As a result, the global Muslim population will almost equal the global Christian population by 2060, the Pew report concludes.
The study released in April is an analysis of information collected for the 2015 Pew report "The Future of World Religions: Population Growth Projections, 2010–2050." The projections in the study take into account an expected global population increase of 32 percent to 9.6 billion people expected between 2015 and 2060.
Recording demographics
The projections may be a bit misleading, however, said Philip Jenkins, distinguished professor of history at Baylor University's Institute for Studies of Religion. The demographic analysis fails to take into account other significant factors that affect religious populations, he said.
One factor is how demographics in various countries are recorded.
"Christian and Muslim countries tend to be very different," Jenkins said. "In a Muslim country, everyone is assumed to be Muslim but a lot aren't religious at all. It is possible for someone to be an atheist but described as Muslim by default."
The same standard is not applied to other countries, Jenkins said. For example, everyone in France would not be considered Christian even though around half the people are Roman Catholic.
Jenkins said much research also suggests a decline in the Muslim birthrate in recent years. Iran is a good example. In the 1980s, the typical woman in Iran had seven children in her life. Today the average is well under two children.
Fall in birth rate
"The number dropped significantly in 30 years — the fastest fall in birth rate ever recorded in human history," Jenkins said. He noted that other countries, including Algeria and Morocco, have seen similar declines.
"There is a strong argument that low fertility rates correlate with secularization. If that's right, Iran is going to be a very secular country," Jenkins said.
The Pew analysis supports this argument, noting that countries with aging populations and low fertility, including Japan, Europe and North America, have large religiously unaffiliated populations.
Age and fertility will be primary influences on religious population numbers in the next 40 years, according to Pew. For example, the Christian population in sub-Saharan Africa is relatively young and expected to grow in the decades ahead. Therefore, the share of Christians worldwide who live in Africa is expected to increase dramatically between 2015 and 2016 from 26 percent to 42 percent.
But the number of deaths of Christians in Europe already exceeds the number of births to Christian mothers. This was not the case among Muslims.
Mortality rates
Migration of Muslims to Europe and changes in infant mortality rates and maternal health initiatives also are making a global impact on religious demographics.
According to the World Health Organization, the infant mortality rate has decreased from 8.9 million in 1990 to 4.5 million in 2015. Maternal mortality rates have dropped by about 44 percent worldwide in the same period. These trends indicate that religions with many adherents in developing countries where infant and maternal mortality have historically been higher are likely to grow quickly. Much of the worldwide growth of both Islam and Christianity, for example, is expected to take place in sub-Saharan Africa.
Worldwide, the current Christian population is approximately 2.26 billion, making up 31 percent of Earth's 7.3 billion people. Muslims are second with 1.8 billion people. "Nones," those who describe themselves as religiously unaffiliated, rank third in population, followed by Hindus and Buddhists. Adherents of folk religions, Jews and members of other religions make up smaller shares of the world's people.
Having fewer children
The Pew study also noted that the number of individuals switching between having a religious affiliation and not having one will be overshadowed by the impact of fertility and mortality. This will be especially significant as families have fewer children in the future, Jenkins said.
"Perhaps the bigger problem is a world with fewer children and more old people and very old people," Jenkins said. "Fewer children means less connection to institutional churches. Christians and Muslims aren't so different in that aspect." (TAB)
______________________
10 demographic trends shaping the nation, world
1. The U.S. has more millennials than any other generation.
In 2016 there were 79.8 million millennials (age 18 to 35), overshadowing the baby boomers by nearly 6 million. It's a number that will continue to grow as a result of immigration, according to Pew. This generation is less likely to be married, own a home or have children, and they are more likely to be living with their parents.
2. Marriage has declined, cohabitation has risen.
In 2015 half of American adults were married — a large drop from 70 percent in 1950. But the number of cohabiting relationships rose nearly 30 percent in the past nine years, according to Pew. That growth was especially notable among adults 50 and up. Not only that — divorces for couples in that age range doubled between 1990 and 2015.
3. Women may never reach half of the workforce.
Women made up 46.8 percent of the American labor force in 2015, according to Pew, an increase from nearly 30 percent in 1950. But the Bureau of Labor Statistics forecasted the number would peak at around 47 percent in 2025, then start tapering off.
4. As baby boomers retire, immigrants step in.
As the older generation stops working, immigrants and second-generation immigrants will be the ones who grow the working-age population in the U.S., according to Pew.
Estimates indicate that by 2035, immigrants will be responsible for 18 million spots in the workforce, partly because of the lack of American-born children of American parents.
5. The unauthorized immigrant population has fallen.
Of that population, Mexicans remain the largest group but their numbers have recently fallen to 50 percent of the total, Pew reported. Unauthorized immigrants make up about 5 percent of the civilian labor force (stayed about the same in recent years).
6. In the last 45 years, the overall increase in U.S. births is credited to immigrant women.
This reality is credited to the growth in the nation's foreign-born population and the fact that immigrant women tend to have more children than American women, Pew reported.
7. On a global scale, babies born to Muslim mothers will outnumber babies born to Christian mothers by 2035.
Between 2010 and 2015, 223 million babies were born to Christian mothers and 213 million babies were born to Muslim mothers. But high fertility rates among Muslim women are changing the tide rapidly. The Muslim population is expected to grow 73 percent by 2050 while the Christian population will grow only 35 percent. Pew projects that the population of those who do not identify with a religion will decline. Currently it stands at 16 percent.
8. The middle class declined in Western Europe.
In 7 of 11 countries in Western Europe, the number of adults in middle-income households fell, according to Pew. They decreased in Finland, Germany, Italy, Luxembourg, Norway and Spain (like in the U.S.) and increased in France, Ireland, the Netherlands and the United Kingdom.
9. Europe had 1.2 million first-time asylum seekers in 2016.
This number was only slightly down from the record 1.3 million in 2015. The most common countries of origin were Syria, Afghanistan and Iraq. Germany received the largest share of the applicants, with 45 percent, Pew reported.
10. The U.S. admitted nearly 90,000 refugees in the fiscal year 2016.
This was the highest total since 1999, according to Pew, and the largest numbers went to California and Texas. Nearly half of the refugees were Muslim. (Compiled from Pew report)