Religious Freedom Project leaders Thomas Farr, Timothy Shah, and Byron Johnson are proud to announce that they are being joined by Kent Hill to create a new religious freedom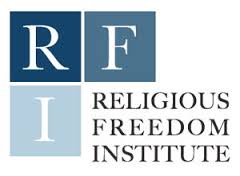 organization—the Religious Freedom Institute (RFI). As a non-profit, the RFI will take the learning generated by the Berkley Center's Religious Freedom Project and "put it on the ground" in order to advance religious freedom around the world, and to help people who are being persecuted because of their religious beliefs.
Research and teaching around religious liberty will continue at the Berkley Center under the auspices of the Religious Freedom Research Project (RFRP). The RFRP will continue the scholarly work of the RFP and extend its successful efforts to establish religious freedom as a field of interdisciplinary inquiry.