Against the axiom of his day, that "all the important records of Syriac literature are in great libraries in Rome, London, Paris and Berlin," the late Professor Arthur Voobus (d. 1988), in his 40 years of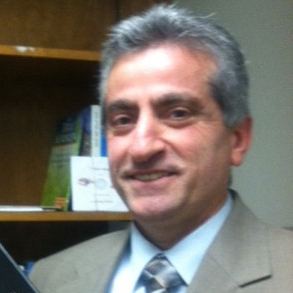 searching for Syriac manuscripts in the Middle East, proved the opposite.  When permission was granted, Voobus photographed only documents either totally 'unknown' or unknown in their different recensions in the West; he wrote, "now there are more than 200,000 pages of unknown documents on film in my collection."
During his graduate studies at the Lutheran School of Theology at Chicago, where Voobus' collection is housed, Dr. Saadi researched and catalogued the entire collection.  Later, he aspired to reach out to the original manuscripts in their entirety, recording all extant collections.  Thankfully, after concerted effort with technically competent personnel, including his former colleagues, teachers and students, he was able to encourage eight important libraries in Syria, Turkey and Iraq to digitize their entire collection and store the copies in various safer places.  Now, only a few years later, the precious libraries of Homs (Syria) and Mosul (Iraq) have been totally destroyed in the ongoing fight in that region; three other libraries in Syria remain extremely vulnerable, while the stability in the neighboring region of Turkey is only a little better.
We may be grateful that the Syriac manuscripts have survived; but the Syriac Christians and other minorities are facing eradication of their very existence in their historical region of "Mesopotamia," in which they have been rooted since the dawn of recorded cultural history.