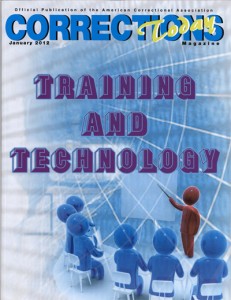 Most prison ministries assert that religion is the essential ingredient in helping former prisoners to lead crime-free lives.  But is there any empirical evidence to support this notion?  In an article published in the January issue of Corrections Today, Byron Johnson, presents research suggesting that the early answer to this question is "yes." From 1997 to 2003, Johnson led an independent evaluation of the InnerChange Freedom Initiative (IFI), a faith-based pre-release initiative operated by Prison Fellowship at the Carol Vance Unit near Houston, Texas.
Johnson found IFI program graduates had significantly lower rates of arrest (17.3 percent) than a matched group of prisoners (35 percent) that did not participate in the faith-based program.  Further, IFI graduates had significantly lower rates of re-incarceration (8 percent) than the matched group (20.3 percent). The research tracked IFI participants and the matched group for a minimum of two years following release from prison.  What factors were responsible for the lower rate of recidivism for prisoners participating in this faith-based program? The study concludes that program participation and the presence of faith-motivated mentors helped prisoners to adopt prosocial values through a process of spiritual development that was critical to helping prisoners remain crime-free after leaving prison.
Johnson concludes that faith-based programs can be helpful by (1) not only attempting to transform prisoners, but by changing the prison culture to one that is both conducive to and promotes prosocial behavior; (2) implementing efforts in the community to help mobilize and provide critically needed aftercare services (e.g., employment and housing) to prisoners transitioning back to society; and (3) because they tap faith-motivated volunteers and especially mentors, who can provide extra close supervision and assistance during the tenuous aftercare process – a feature that is often missing from traditional reentry initiatives.
Johnson is Distinguished Professor of the Social Sciences at Baylor University, where he directs the Baylor Institute for Studies of Religion as well as the Program on Prosocial Behavior.  The Baylor Institute for Studies of Religion is an academic think-tank that specializes in social research and public policy analysis on religion.