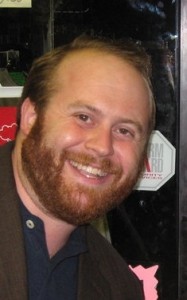 1:30-3:00 P.M.
Armstrong Browning-Cox Lecture Hall
Headlines proclaim that religion is in decline in America. Religious affiliation and observance are falling, especially among the young. But is that true? Is religion fast circling the drain, or is it proving more robust? Jeremy Lott, editor of Real Clear Religion, took up that question for a special "state of the union" series this year. In this seminar, he will share his story and his report with students and faculty of Baylor. More important: he will invite their valuable suggestions for how to better understand developments in American religion.
Jeremy Lott is an editor for the Real Clear family of websites, including Real Clear Religion, Real Clear Politics, Real Clear Books and Real Clear Science. He is the author of several books and thousands of articles on subjects ranging from the American Christian Culture Industry to jet packs. Google him, then come out to the seminar.