The Tocqueville Forum is pleased to announce that Professor Jean Bethke Elshtain will receive the fifth annual Rev. James V. Schall, S.J. Award for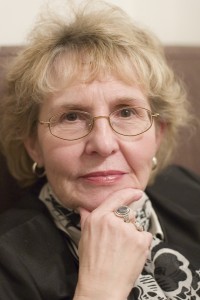 Teaching and Humane Letters. This award, generously supported by Michael Maibach – a former student of Father Schall – and The Maibach Fund, has been created to honor individuals who exemplify the excellence, scholarly breadth, and impact of Father James V. Schall, S.J., Professor of Government at Georgetown University. The Award is conferred annually upon an individual who shares Father Schall's commitment to liberal education, the great books, and the philosophical and religious traditions of the West.
Jean Bethke Elshtain is the Laura Spelman Rockefeller Professor of Social and Political Ethics at the University of Chicago Divinity School, and Associate Scholar at the Berkley Center for Religion, Peace, and World Affairs at Georgetown University. She is the author of many influential works, some of which include Public Man, Private Woman: Women in Social and Political Thought, Augustine and the Limits of Politics, and her 2006 Gifford lectures: God, State, and Self. Prior to her arrival at the University of Chicago in 1996, she taught at UMass-Amherst and Vanderbilt University, with visiting professorships at Oberlin College, Harvard University, and Yale University. In conjunction with the Award ceremony, Professor Elshtain will deliver a lecture on Wednesday, April 4th, 2012 at Georgetown University.