Big Questions Online: More God, Less Crime, Byron R. Johnson
Can religious and non-religious groups work together to combat crime?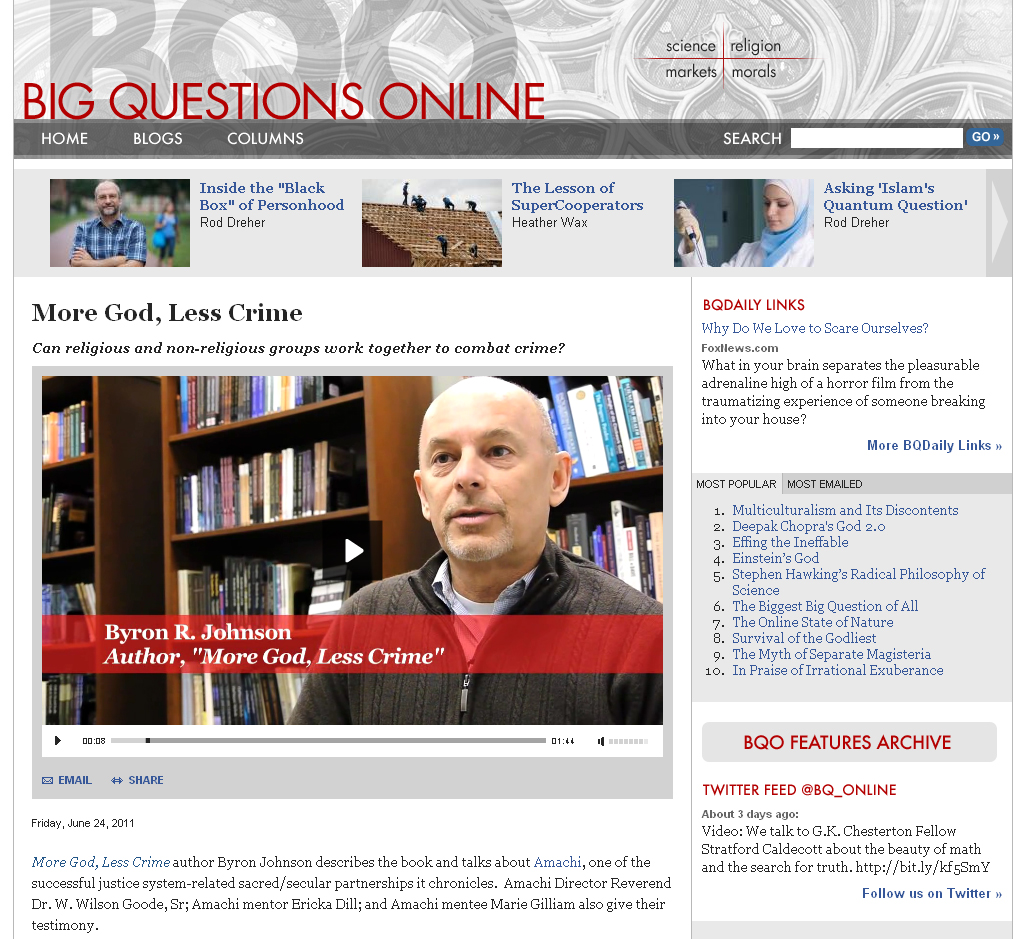 More God, Less Crime
author Byron Johnson describes the book and talks about
Amachi
, one of the successful justice system-related sacred/secular partnerships it chronicles.  Amachi Director Reverend Dr. W. Wilson Goode, Sr; Amachi mentor Ericka Dill; and Amachi mentee Marie Gilliam also give their testimony.
CLICK THE IMAGE TO VIEW THE VIDEO >>>