J. Gordon Melton joins Baylor ISR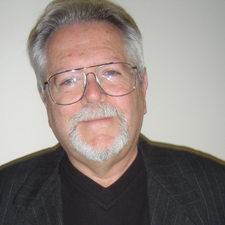 Dr. J. Gordon Melton,  the leading authority on American religious bodies, has agreed to be a Distinguished Senior Fellow at Baylor University's Institute for Studies of Religion (ISR).
The author of more than 40 reference and scholarly books, Melton is famous for his Melton's Encyclopedia of American Religions first published in 1979 and now in its 8th edition (2009). This immense work provides the history, theology, and current statistics for more than 2,300 independent American religious bodies. "What is truly astonishing is that one person, rather than a huge team, is reponsible for this incredible achievement" said Rodney Stark, co-director of ISR, and Distinguished Professor of the Social Sciences.
Melton also co-edited the volume Religions of the World: A Comprehensive Encyclopedia of Beliefs and Practices (2002), and other recent titles include: Encyclopedia of Protestantism (2005), Nelson's Handbook of Denominations (2007) and A Will to Choose: the Origins of African American Methodism (2007).  He is currently finishing a book on Chinese Buddhism.
Melton holds a Ph.D. in the History and Literature of Religion from Northwestern University, and has been the director of the Institute for the Study of American Religion   since 1968. In recent years, the Institute has been located in Santa Barbara, California, where Melton has held a position as a Research Specialist in the Department of Religious Studies, University of California, Santa Barbara.
Melton will be collaborating with Baylor scholars on a number of different research initiatives within ISR's historical and global studies of religion programs.  These include the first census of the American Buddhist and Hindu communities, the major work to occur in 2010, and a demographic study of Antebellum African American congregations, a survey of the spread of Christianity through the century prior to the American Civil War, and a study of Pentecostalism in the Chinese diaspora in Southeast Asia and north America.
"To have Gordon's future work on American religion to be identified with Baylor University is a very positive development indeed, and I look forward to working with him," remarked Philip Jenkins, newly appointed Distinguished Senior Fellow and co-director of Historical Studies of Religion at ISR.